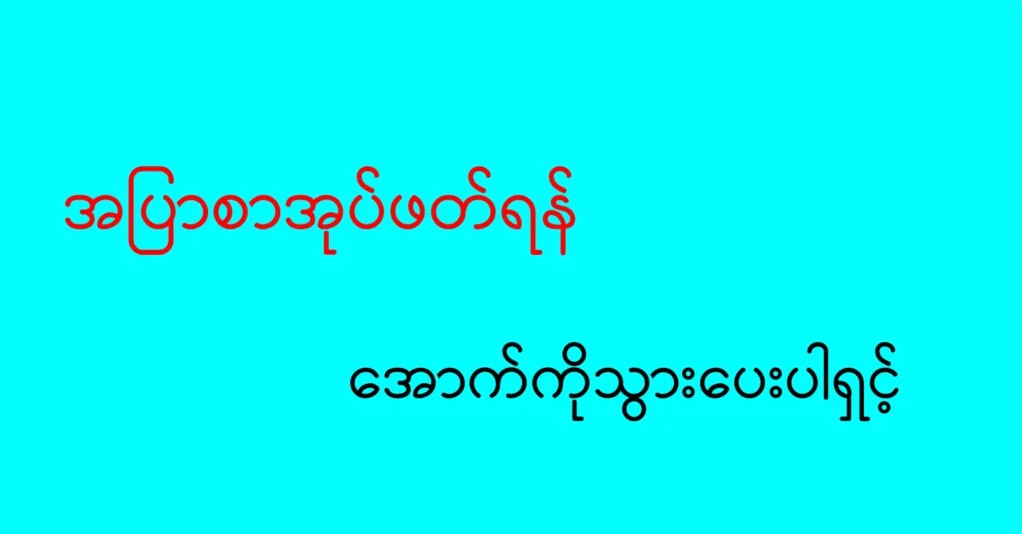 More than a large number of fans, he is an actor who has been surrounded by fans from soap operas. He is a person who has been praised by senior directors and directors for his elaborate acting skills.
Kyaw Than is married to the soap opera actress Lee Shwe Yamin and has a happy marriage with a lovely daughter.
Today, too, "to let my daughter know. It's the second day my daughter starts school. HAPPYBIRTHDAY daughter, so that she can be proud of her father when she grows up.
My daughter's birthday gift to her birth father and the wisdom I gave to my daughter's birth father since my daughter's 3rd birthday. I have given up alcohol, beer, and all things that make me intoxicated forever.
I have kept the five virtues forever. When my daughter grows up, be proud that my father will keep the five virtues for me, daughter."
Kyaw Chaet's fatherly love, who is trying to be a proud father to his beloved daughter, is truly admirable.